Blog Our Crystal USB Flash Drive
We're pleased to announce the launch of our latest USB Flash Drive model; the
Crystal USB
, featuring a stunning K9 Glass Shell that can be Laser Engraved with your logo.
Our Design and Production Teams never cease to amaze us, and this time is no different. Let's take a closer look.
The Design
Boasting sleek lines and a beautiful glass finish, the Crystal Flash Drive is designed to catch the eye. The edges and corners of the Flash Drive have been polished and smoothed to ensure easily handling, whilst the metallic USB connector complements the glass body.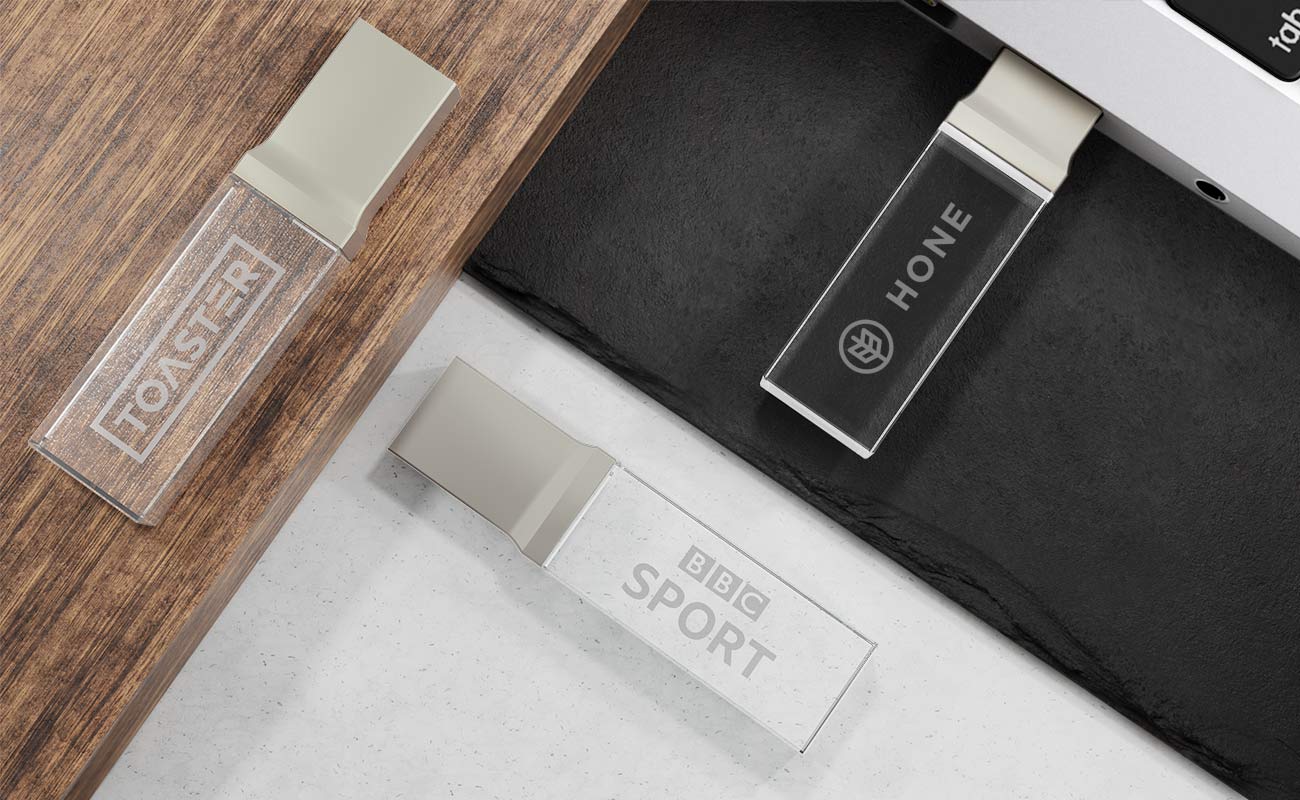 Branding
We upload your supplied logo template to our Laser Engraving machines. From there, each Flash Drive is meticulously branded to your exact brand guideline specifications. Your logo will appear 'inside' the glass to create a stunning two-dimensional effect.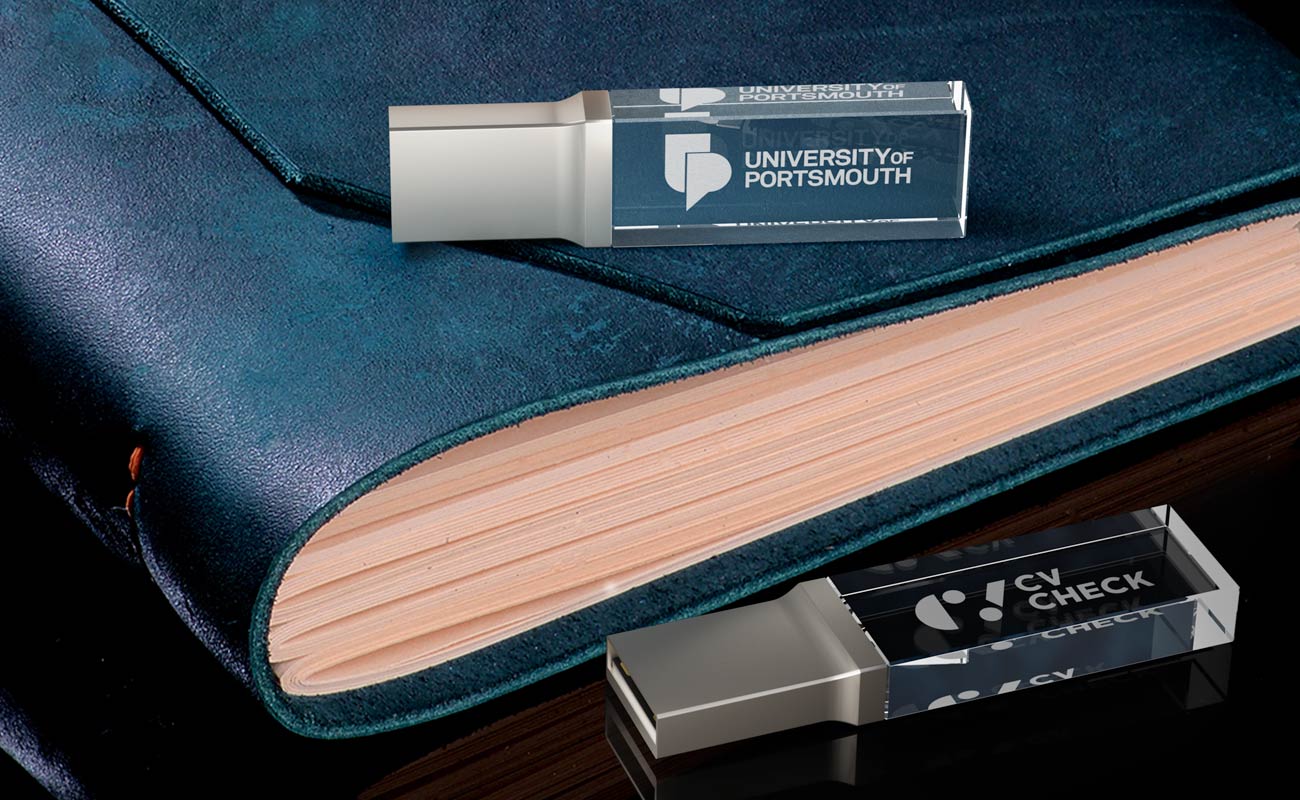 Performance
The Crystal is available in 4GB, 8GB, 16GB or 32GB capacity options. Each of which offers ample storage for most users' needs.
Accessories
We have a range of presentation boxes available, each of which snugly houses the Crystal inside via the secure foam insert. You can
view our range of Accessories here
. Each box can also be branded with your logo.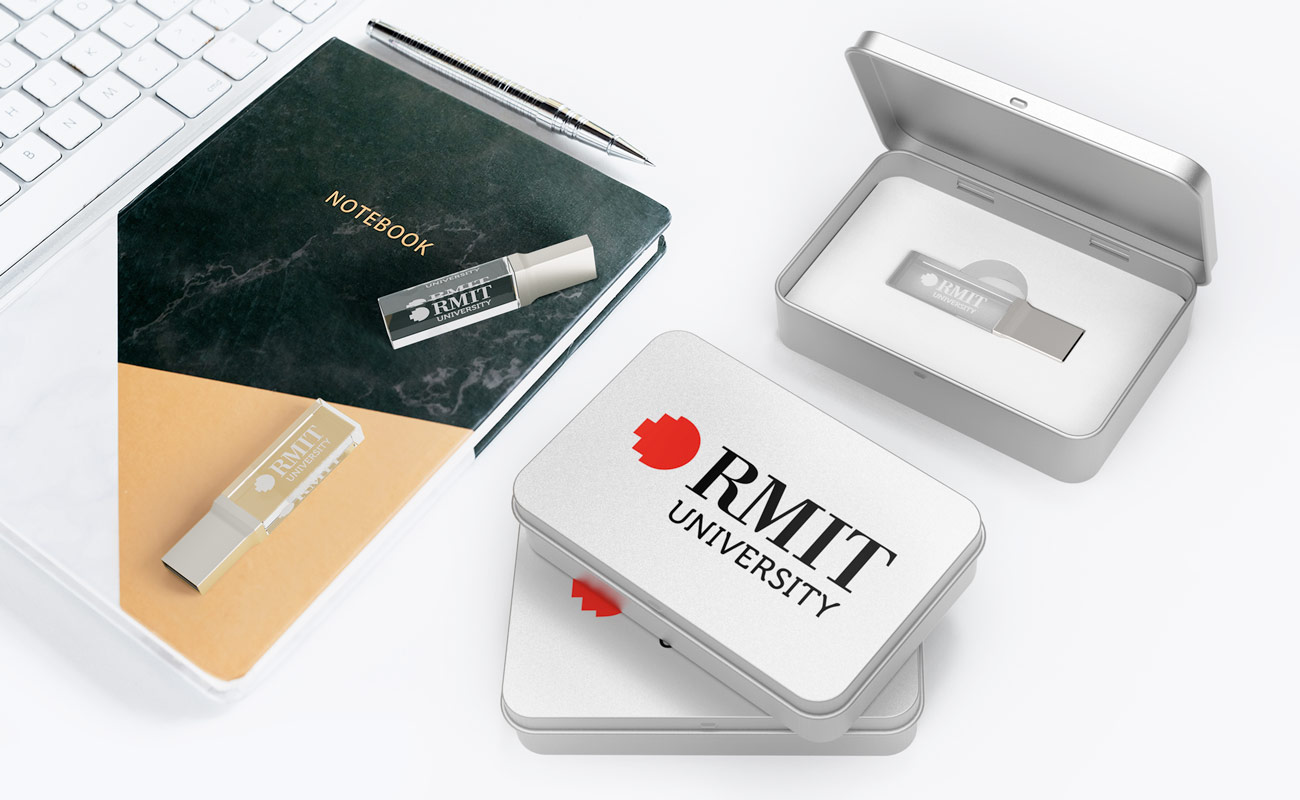 Additional Services
We can preload each Flash Drive with any data you like via our
Data Preloading service
. We can also
lock this data
to ensure it's not deleted by the final recipient.
Looking for more information?
Head over to our Crystal page here
. You can request a Quick Quote and one of our Account Managers will be in touch regarding prices, samples and branding options.