Blog Legyen a célközönsége szeme előtt cége üzenete állandóan az INK USB tollal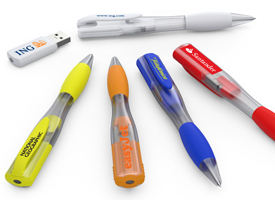 Sokan kértek tőlünk egy olyan USB tollat, amely stílusos, érdekes és olcsó. A várakozásnak vége, - a termékfejlesztőnk hosszú és alapos fejlesztése után végre bejelenthetjük, hogy bevezetésre kerül az új, innovatív pendrive promóciós termékünk.
A kutatásunk során azt találtuk, hogy más gyártó, aki forgalmaz USB tollakat, a termék szépségét áldozza fel arra, hogy az USB-t a tollba integrálja.
"Úgy gondoljuk, hogy a piacon jelenleg forgalmazott USB tollak ormótlanok, nem jól megoldottak, és éppen ezért a piacnak szüksége van egy érdekes, harsány modellre, amely vékony, és kényelmes akár tollként, akár pendriveként szeretnénk használni. A mi termékünknek az az előnye, hogy a toll funkció akkor is használható, ha a pendrive rész is használatban van, a legtöbb toll USBnél ez nem lehetséges", mondta Charlie Appleton, a Flashbay termékfejlesztője.
Az Ink pendriveunk tökéletesen tervezett, fröccsöntött műanyag részekből precízen összerakott termék, amelyben van egy belső mágnes is, hogy az USB-t a helyén tartja.
Ink pendrive toll innovatív mágneses mechanizmussal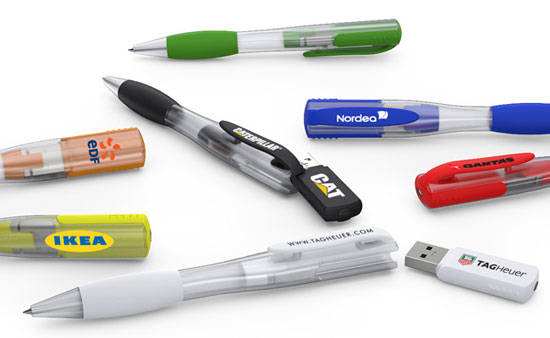 Emellet az Ink USB toll kiváló minőséget kínál, könnyű és kényelmes a tartása. A nagy sebességű pendrive könnyen leválasztható, csal el kell tolnunk a toll tetejét. Nagyon kis erőkifejtésre van szükség, hogy a pendriveot leválasszuk a toll testéről, és mégis, a mágneses megoldásnak köszönhetően a visszacsattintott pendriveot a toll erősen tartja.
Ha egy klassz és játékos, ugyanakkor olcsó ajándékkal szeretné megörvendeztetni az ügyfélkörét, akkor a formatervezett promóciós USB toll a megfelelő termék az Ön számára, biztosak vagyunk benne, hogy imádni fogja a termék designját.
A toll klipjére a céglogót, szlogent, üzenetet, vagy webcímet nyomtathatja, és ugyanez igaz a toll hátuljára is. Mivel a tollbetét cserélhető, ezért a használati ideje a terméknek hosszú és folyamatos, a logó állandóan az ügyfele, parnere szeme előtt lesz.
A toll pendrive 8 standard színben kapható, és a Flashbay Pantone® szín alapján is le tudja gyártani ezt a modellt. Mint minden Flashbay termék, az Ink is nagysebességű A minősítésű NAND memóriát tartakmaz, és 32MB-tól egészen 16GB-os kapacitással kapható.
Emellett a Flashbaynél az Ink USB tollhoz választható még egy karcsú, stramm mágneses doboz is, amelyet kizárólag erre a pendrivera terveztünk.
Elegant magnetic box for the Ink Series USB Flash Pen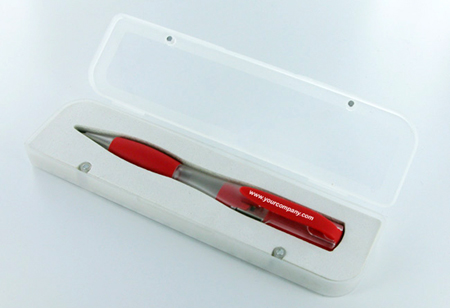 2011 április 14.-től már rendelhető az USB toll termék, 6 munkanapos szállítási idővel.
For more information on this innovative and fun promotional USB Flash Pen product,látogasson el a kimerítő termékleíréshoz a következő helyre http://www.flashbay.hu/usb-toll.html.