Blog Maradjon formában az Ellipse USB-vel
A Flashbaynél mindig arra törekedünk, hogy egyre több lenyűgöző termékkel bővítsük a portfóliónkat. A versenytársainkkal ellentétben, akik egy sor zavaros kinézetű terméket kínálnak, mi mindig a logózhatóságot helyezzük előnybe, és soha nem feledkezünk meg annak tényéről, hogy a felhasználó az Ön cégének brandjét a dizájn minőségével fogja összekötni

A legújabb modellünk, amely a szigorú tervezési folyamat eredményekét megszületett az Ellipse USB. Finom elliptikus vonalaival, egyszerű USB csatlakozót védő csúszó mechanizmusával, kiváló minőségű anyagával tökéletes termék lett a kínálatunkban.
A finoman ívelt test, amely krómozott cink ötvözetből készült és a kellemes tapintású műanyag tökéletes felületet ad bármilyen logónak, vagy marketing üzenetnek.
A logózási lehetőségek egyikével, szitázással vagy lézergravírozással biztos lehet abban, hogy a grafikája kellő figyelmességel és megérdemelt precizitással kerül bemutatásra.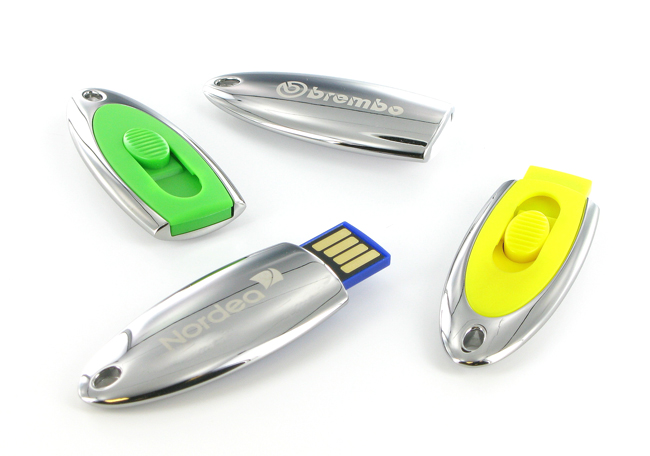 Elegant, efficient and exciting - the Ellipse USB should be the first model you consider for your next promotion.

Szerző:Sam Sanchez